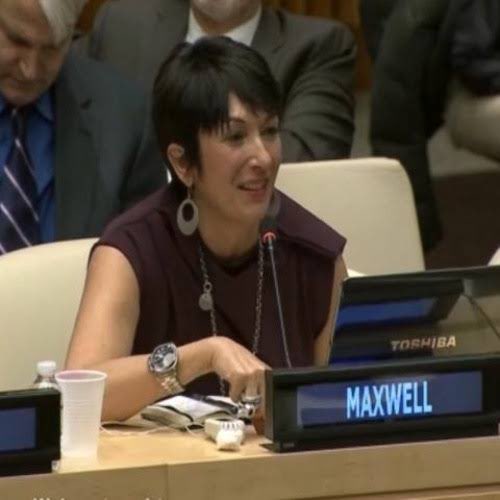 This is an absolutely chilling @4corners on the @UN. Incredibly brave whistleblowers..
Lisa Tait 💙💛
Friendly reminder: #ghislainemaxwell spoke at two United Nations events. Yet @innercitypress has been banned from press conferences in New York, because he asks questions. #4Corners.
Serefus
Where do you find truth? After watching #4corners on the UN and @ABCmediawatch on the way MSM handle stories for their masters, you are left scratching your head. It really is sad..
Salt and Light
Whoa, just watched the 4 Corners special about sexual abuse in the UN and how it was covered up. If you can't trust the UN, who can you trust? #4corners.
Phil Eckert
@antonioguterres Time for reflection? Time to take responsibility?.
Bill Koutalianos
Their idea in dealing with whistleblowers is they must destroy the individual, by any means necessary. Former UN climate change adviser #4corners.
Saddlebags
@Milliganreports @4corners Actually nah, I CBF. No surprises here. But I hope it opens some eyes (& minds), leading towards more allies & action.
Susan Stewart
@MikeCarlton01 Hope you make a speedy recovery. Do take good care of your tweeting finger. What's your response to tonight's 4Corners?.
Saddlebags
@Milliganreports @4corners Ooh might catch up on 4 Corners for once Speaking the language of all that is do wrong with so many flipping things *big dopey dimwit voice* "it's the bro code".
The Good Unwashed
@Milliganreports @4corners It's everywhere 😩 we hear so many stories, but about very few perpetrators. Hiding in plain sight they are. Maintaining the systems.
Liz Boulton, PhD
@ClaudiasEyes Claudia, same in Australian institutions, & when whistleblowers have approached ABC, incl ABC Ballarat where U work, closed door. ABC seems to run stories when someone powerful wants does Murdoch or sm other mogul wish 2 discredit / pressure UN? #4Corners.
Conkers
@Milliganreports @4corners Tonight's ABC 4 Corners program highlighting UN secretary-general António Guterres's zero tolerance policy on sexual harassment within the organisation obviously means zero tolerance to whistleblowers who have been sexually assaulted..