'Blonde' Director Andrew Dominik On "Partner In Crime" Ana De Armas, Mythmaking, Studio Anxieties & The Piece Of Paper He Signed For Netflix.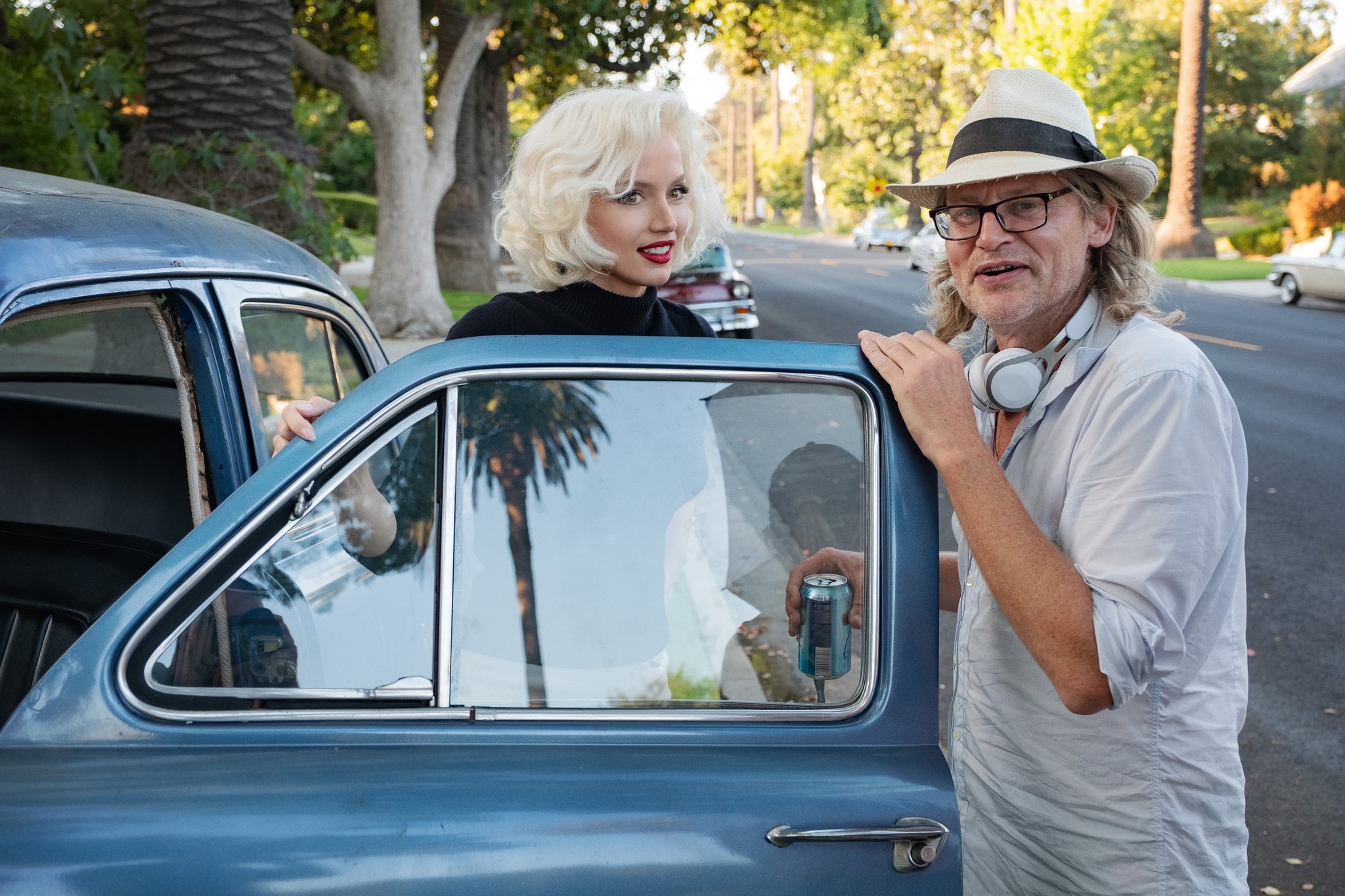 Fourteen years in the making, Blonde uses Joyce Carol Oates' novel of the same name as a starting point to chart a fictionalized chronicle of Monroe's inner life.
After a number of false dawns and reincarnations, the movie finally got underway in August 2019 with fast-rising Cuban native Ana De Armas in the lead role, financial backing from Netflix and Plan B Entertainment as main producer. The film wouldn't emerge, however, until more than three years later, finally getting its launch at the Venice Film Festival and its general release this month.
Speculation was rampant during the three-year post-production that Netflix wasn't happy with the movie's uncompromising and dark portrayal. A well-placed Hollywood source even claimed to us that at one point the movie was being shopped by the streamer, though that's not something buyers or Dominik have corroborated. The film would ultimately become Netflix's first-ever NC-17-rated movie. To boot, production coincided almost entirely with Covid, adding another layer of complexity. When the film's striking trailer was released earlier this year, some fixated on de Armas' accent, and when the movie didn't screen until Venice's final days, many in the press and industry assumed the worst.
Since Venice, the tongue wagging has given way to more nuanced reflections on a serious and powerful portrait. Deadline film critic Damon Wise was among those blown away by the film, which is a harrowing and visually arresting personal epic. De Armas delivers a riveting and soul-searching performance.
Blonde is also a story about myth-making, which is a theme that has pervaded Dominik's best work including his debut feature Chopper, about a legendary criminal who wrote his autobiography while serving a jail sentence, and his stunning Brad Pitt-Casey Affleck Western The Assassination of Jesse James by the Coward Robert Ford, which is one of the ultimate studies of hero worship.
ANDREW DOMINIK: Really it was the book. I had always wanted to do a story about childhood trauma and how that shapes an adult's perception of the world; to make a film from within a person's mythology. My original idea was to do that for a serial killer, but when I read Blonde I thought, well, I could do this with an actress and it should be slightly more sympathetic. So, that's where it came from.