Russians Fear a Wider Call-Up After Putin Orders Reservists to Mobilize
Russians fear a wider call-up after Putin orders reservists to mobilize - The Wall Street Journal.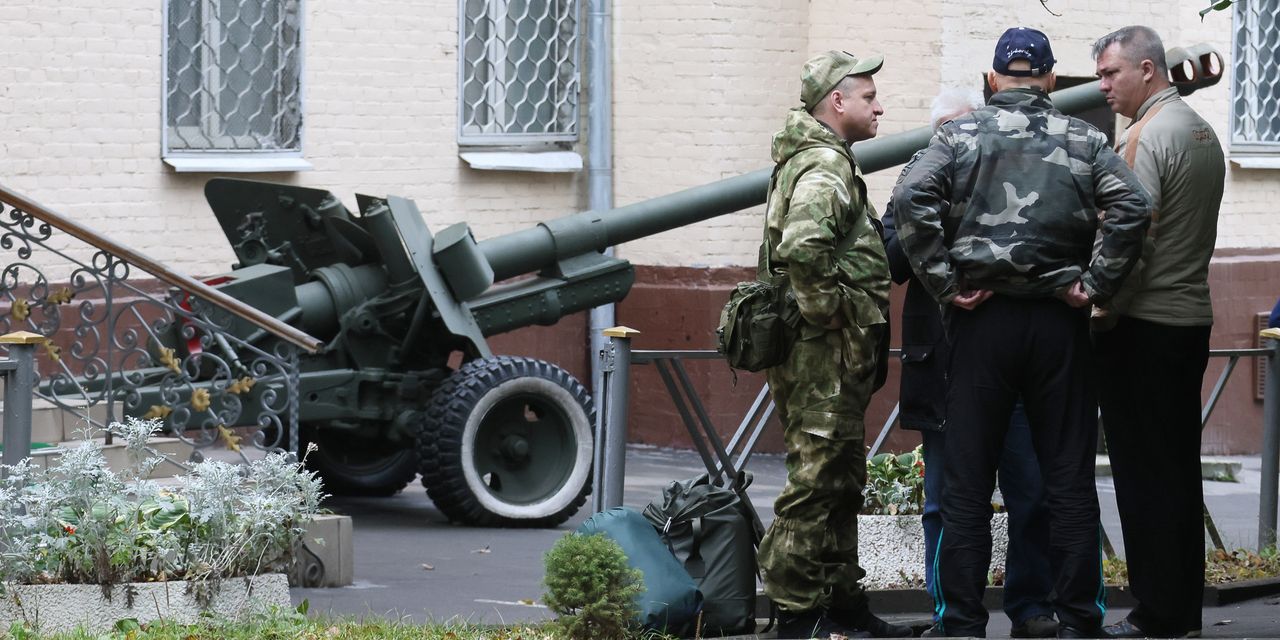 This copy is for your personal, non-commercial use only. Distribution and use of this material are governed by our Subscriber Agreement and by copyright law. For non-personal use or to order multiple copies, please contact Dow Jones Reprints at 1-800-843-0008 or visit www.djreprints.com.
MOSCOW—Russians began reporting to military collection points in the thousands while others tried to flee the country as it emerged that the call-up for troops to fight in President Vladimir Putin's war in Ukraine could be wider than initially thought.
Road traffic surged at border points leading out of Russia on Thursday, according to local media reports, and airline tickets are now sold out for days after Mr. Putin announced the call-up on Wednesday. At least four Russian regions announced that they had barred exit for men without the approval of their local military recruitment offices.