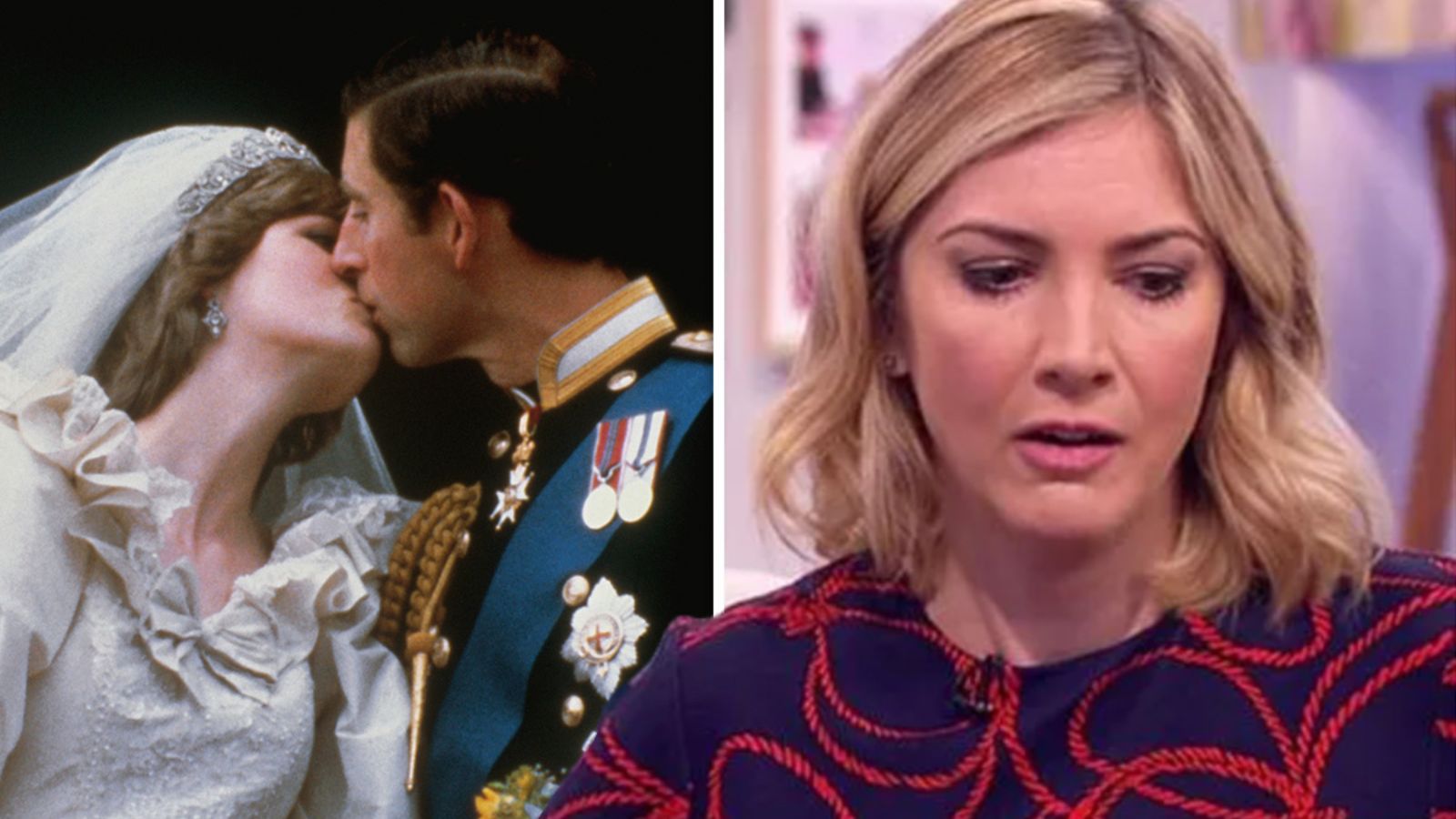 🚨 SPOILER ALERT! 🚨 Give it up for your #CelebrityMasterChef CHAMPION 2022! 🎉🏆 #MasterChefUK.

Years of touring has given @itsDannyJones a taste for food from all over the world 🌍 Will his international flavours bag him the #CelebrityMasterChef trophy? The Final is tonight at 8:30pm on BBC One & @bbciplayer #MasterChefUK.
Wastemanagementconsultant
I'm not sure who's more annoying Danny or Lisa… actually I do it's Lisa #celebritymasterchef.
Jack
Of the three #celebritymasterchef finalists, Mel is the only one who you wouldn't want to strangle if you had to sit next to them at work.
Hannah 🏳️‍🌈 she/her
This has been the best final for years, could've been anyone of them! #celebritymasterchef.
Danny
Danny should of won been consistent the whole way through, but they have all got better as the series went on #CelebrityMasterChef.
Craig Allen
Just looked up "World's most irritating bellend" in the dictionary and it's just a picture of that bloke from McFly #CelebrityMasterchef.
GF Furness
"Of course I would have liked the #MasterChef trophy next to me Brit." Glad you lost, Danny. #CelebrityMasterchef.
Sarah Wynn
#celebritymasterchef Lisa won? Ffs she was carried through half of it .She had help from John and gregg and even Danny with the bbc cook they didn't like her donuts and couldn't taste the gin in a gin and tonic tart! Fixed for her from day one said she'd win after 1 episode.
Siobhan Michaels
Going into the final I was sure Mel would win! But Lisa deffo nabbed it based on tonight's dishes. A worthy winner, but based on the entire series I would have given it to Mel #CelebrityMasterChef.
J.R.Hartleys' Armchair
Gregg is amazed Lisa can follow instructions from a Michelin star chef. #CelebrityMasterChef.

If you missed anything, catch up with #CelebrityMasterChef on @BBCiPlayer now 👉 #MasterChefUK.
JD
Aw, #celebritymasterchef made me a bit teary there. Such a wonderful top three, any of whom would have been worthy winners. We'll done to you all 👏🏻👏🏻👏🏻.
Neil Godwin
Watching #CelebrityMasterChef time shifted by one hour. Want all three to win, what a lovely trio, down to earth and just enjoying the experience. If they opened z restaurant together, I would travel and break into my pension savings to eat there 😊.
Tim Thomson
@MasterChefUK All 3 finalists were fantastic & big congratulations to Lisa. Another outstanding series keeping us hooked for more #CelebrityMasterChef #MasterChefUK.
#CelebrityMasterChef star Lisa Faulkner lifts lid on cooking with husband John Torode.
𝕁𝕖𝕤𝕤𝕚𝕔𝕒
@kittyscottclaus is hands down the best contestant to ever go on #celebritymasterchef! The croquembouche 😭😭😭.
Tammy 🖤
Mel and Danny were robbed. Mel was consistent with producing good food. Second was Danny. Eh, oh well Congrats Lisa. #MasterChef #CelebrityMasterchef.
Stephen Tyson
I ask the question again. What's all the shouting about. Its a cookery program. #CelebrityMasterChef.
Steve Austins Burner
Pretty sure the majority were saying it was Mel that was robbed. Lisa was probably the most consistent overall. #celebritymasterchef.
🌬️☁️🌥️⛅🌤️☀️🌈
The type of people who are annoyed with Danny for being happy 🤣🤣🤣 #CelebrityMasterChef.
Emma Fenwick-French
You just have to love @itsDannyJones! his laugh is contagious. So laid back!#CelebrityMasterchef.
Amanda 🇺🇦🌻
Aww well done Lisa. The last three were amazing. Tough call but Lisa was …. She deserved that. #celebritymasterchef.
🌱Susannah 🐌🤘💜😈 🍍
Hard call. Well done Lisa!! Loved her dessert, but I'm going to have a go at Mel's cherry clafoutis. Danny's prawn looked fab. oo-er Missus! #celebritymasterchef.
Chippy T
Congratulations to ...but I think we all know who the real winner #CelebrityMasterchef.
Kate maddock 🇺🇦
@sunnysim12 I agree, Mel has been great from the start, and in group tasks often saved the day. #celebritymasterchef #mel was robbed!.
Jennie banks
Mel was robbed. Also, *what* was that cover version they played at the end? 😱 #celebritymasterchef.
Margaret Gray
A great series with "interesting" characters ( I'd forgotten Chris Eubank !) Mel shone from the beginning and was my winner. Better than Danny's one prawn and raw lamb 🤣 but Lisa was obviously the judges' favourite. That's it til the next time. Love it 😉#celebritymasterchef.
Owen McArdle
The standard of that #CelebrityMasterchef final was ridiculously high – from where I was sitting it looked broadly at the standard of the proper Masterchef! And there were 9 excellent plates cooked, really everyone deserved to win it!.
William manson
Unusually for me but im glad this is over. If I had to listen to Dannys laugh one more time I would have put my own head in a pot. #CelebrityMasterChef.