#GBBO Twitter Trend : Most Popular Tweets | United Kingdom
Enter a tent of dreams where the impossible becomes choux. Pastry Week. Tonight. 8pm. @Channel4. #GBBO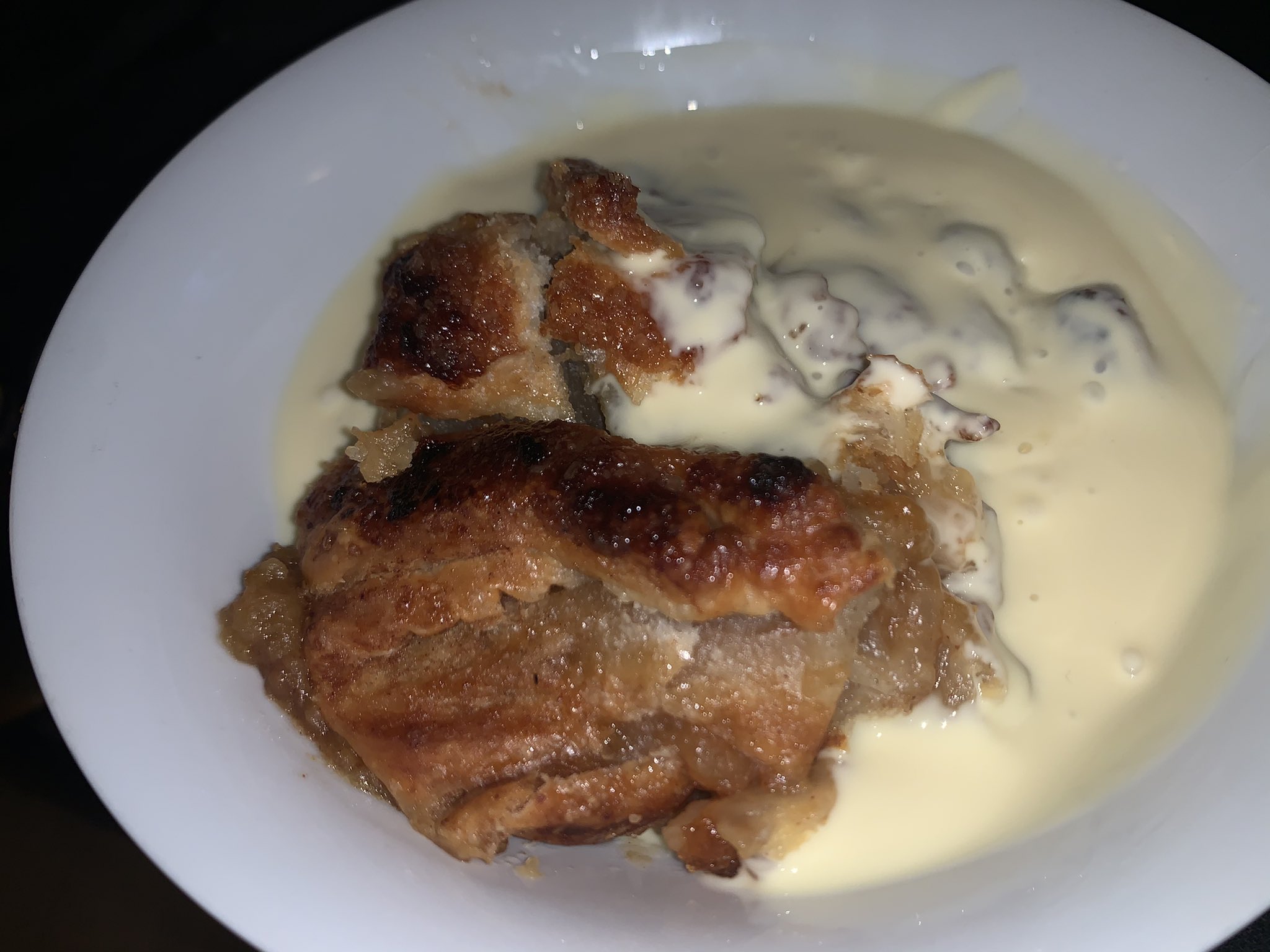 #GBBO on Twitter
JamesChurchfield BBC ()
Morning - had a very disturbed night's sleep. I put it down to all those maverick #pasties on #gbbo last night. That said have you got a secret ingredient you add to a recipe that makes it a winner? I've got one involving undiluted orange squash! Ideas please 😊
Tired Teri 💤 ()
Watching GBBO and AOC Among Us at the same time. Maximizing my post work relaxation time.
Bmase ()
GBBO has started to really stress me out bc all these people have SO MANY HOBBIES. it's like "this exceptional baker works a fulltime job, has two kids, runs a community garden and is a skilled welder" explain it to me ????

Indira Lakshmanan ()
@yashar And don't get me started on the rainbow bagels technical challenge. Have they run out of ideas over there??? #GBBO

Indira Lakshmanan ()
@yashar +1, Yashar. Watched it tonight and the across-the-board brownie #EpicFail was a shocking nadir of #GBBO — and we have watched every single episode, even the early seasons with terrible production values that aren't on Netflix when they basically made sugar cookies
Amy Jones ()
This tweet brought to you by GBBO contestants who are also architects with black belts in karate who judge dog agility contests and perform in community theatre and forge their own swords
PNW Wonder Woman Wears A Mask ()
Slight edit: Mama Wonder Woman and I are watching #GBBO instead. 🎂 🍪 🥧 🍰 🧁
Kelsey dake 𝖗𝖚𝖘𝖍𝖎𝖓𝖌 ()
Inspired by this season's bread week episode of GBBO, I'm trying my hand at making a gluten free soda bread 😍
Shoba ()
@Sayantani16 Discovering the new season of GBBO last week was a sanity saving moment. Missing Sandi but babka and bread keep me going. West Wing always 💕
Bard-presenting wizard ()
I am desperately bothered by the repeated assertion on the latest episode of GBBO that brownies ought to be *gooey.* That is the *opposite* of a desirable brownie texture. England must be stopped.
Emily Johnson ()
I'm starting the GBBO episode where they bake brownies and I can already feel my blood pressure rising.
Captain Girl ()
@ThatAndromeda @knitgrrl I cannot recall ever yelling at a GBBO ep as much as I yelled at this one. Figs. I cannot even.
Goreteney 🧟‍♀️ ()
my take on the GBBO brownie controversy is that there is no empirical ideal of what a brownie should be, except simple
Clare Lillig ()
Me and my friend watching GBBO My friend: "babka? Wait isn't that what they put baby Jesus in?"
Jay 🎃 ()
Why is everything I've seen from this year's GBBO so cursed when it's normally such a calming show
Becci ()
Does anyone else see a certain baker here or is it just me? #GBBO
Shannon Okey ()
Finally watching #GBBO chocolate week and some of these bakers need to be tried for crimes against ok, crimes against brownies but really, if we don't punish them sufficiently they'll just do it again.
Tracey Mooney ()
I would Love to know why the camera always has that close up of Prue eating? It's starting to get awkward 😂#GBBO
Ruth Marberg ()
Really lover Hermine's bakes today (and is there any chance I could get that pasty recipe, pretty please?) #GBBO
Erin ミ☆ ()
I LOVE Laura and I'm so happy for her, but Hermine should have been star baker this week :(( #GBBO
Tracey Wells ()
@chetnamakan I love Noel, feel like Matt is still finding his feet…but Mel & Sue were just so brilliant. The two of them, in the GBBO tent, is exactly what we need right now.
Elli ⭐ ()
Im also very torn at if i like lotties sass or its just little bit too much 🤷‍♀️. #GBBO
Kalissa TM ()
KMDT! #gbbo you got an issue this year! Hermine was 100% star baker this week. I feel robbed of belief in what is true and just! Well annoyed!!!!
Muddleson ()
@TheRhodri My mum makes the best fresh cream eclairs I have ever tasted, and they're gluten free. The GBBO ones were a tad disappointing!
Matt Wallace 🏳️‍🌈✏️ ()
In a perfect world Hermine would be star baker, but Bake Off has done the POCs dirty this season #GBBO
Char B ()
I have no idea why I suddenly turn into a pro baker every Tuesday, comments coming out about how that pastry choice isn't wise and crap like that #GBBO
British Bake Off ()
Linda's attitude towards setbacks needs to be bottled and dispensed. 👏👏👏 #GBBO
AO ()
Week 5 of #GBBO is here and it's all about making flaky pastries with delicious filings. Give baking a go by entering our competition to win a Kenwood stand mixer. All you have to do is Like and Retweet for a chance to win. Good luck🍀 T&Cs >
Shaun Bailey ()
There's only one bake-off tonight. So take a look at the #GreatLondonBakeOff now — with special guests @SadiqKhan and @EstherMcVey1. You don't want to miss this showstopper. #GBBO
British Bake Off ()
Enter a tent of dreams where the impossible becomes choux. Pastry Week. Tonight. 8pm. @Channel4. #GBBO