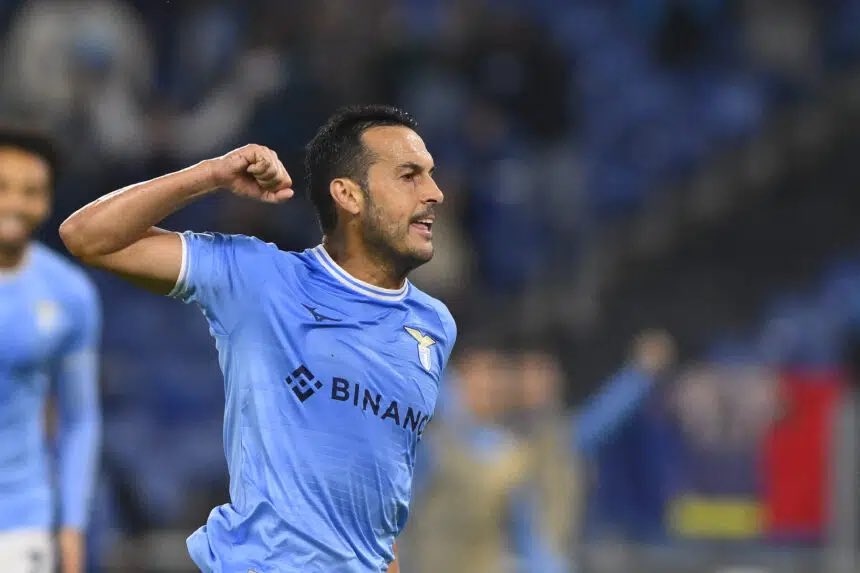 Som I Serem FCB𓅪
🤔 ¿Quien rindió mejor? 🔂 Nelson Semedo ❤️ Sergiño Dest.

Barça Universal
AC Milan are negotiating a permanent deal to keep Sergiño Dest. — @diarioas.
Som I Serem FCB𓅪
🚨☎️ El Milán ya le ha comunicado al Barça que quiere quedarse en propiedad a Sergiño Dest pero no por los 20M€ de la opción de compra. 📌 La Roma y varios equipos ingleses también están interesados en el lateral. #FCBarcelona #FCBlive.
Former champ19ns❤️‍🩹🖤
I'm glad everyone saw that Dest is not a good player. Pace and dribbles for nothing. Just a really athletic American with low football IQ and low defending ability..

AC Milan TMN
Dest se queda demasiado con la pelota, no tiene idea de como jugar rápido y de primera. Se hace peor jugando por izquierda, no sabe que hacer desde ese ángulo..
The AC Milan-Godfather
Dest…..🙄, so hard watching this game. Lazio looking like prime Real Madrid, Milan players confusing themselves, running around with no clear ideas on what to do with ball, when they have it..
Giallo_585
Ma Dest riesce a portare avanti una palla senza fare quelle cagate con le gambe?! Fa i trick agli atomi di azoto.
Protettore della THEAO
Dest ha lo stesso problema di Diaz: vanno più veloce le gambe del cervello. Fa sempre 54245 tocchi di troppo.
Marco
Dest che giocatore di merda mamma mia, questo è il secondo più pagato della rosa ricordiamolo.
Matteo Occhiuto
Appena visto questo ragazzo (in bacheca 3 UCL e un Mondiale) fare un ripiegamento difensivo di sessanta metri su Dest a 35 anni. Wow. #Pedro #LazioMilan.
Maxi tifoso dell'Ac Bilancio
Io ve lo dico: a Dest non puoi insegnare a difendere, è una merda. A Cdk non puoi dare cattiveria, non ce l'ha A Origi non puoi insegnare a giocare a calcio, è una merda.
🔴Tonalismo⚫
Pagelle ancora ancora ancora negative #laziomilan Tartarusanu 3,5 Calabria 3,5 Kalulu 4 Tomori 5 Dest 3,5 Bennacer 4,5 Tonali 5 Messias 5,5 Brahim 5,5 Leao 5 Giroud 5 Kjaer 5,5 Salamandra 5,5 Origi 5,5 De Ket 6 Rebic sv Steph Pioli 3.
Favela boy 🇧🇷🇮🇹
Tatarusanu non è un portiere, non giocherebbe nemmeno in seconda categoria. Calabria è lento. Dest non è un terzino. Tomori e kalulu stanno a pezzi, soprattutto Fik. Bennacer l'unico che oggi si è salvato, non so come faccia ancora ad essere nostro. Continua nei commenti 👇🏻.
AbdulRahman👑👑
@Kurtsazzy Dest is terrible at football. Doesn't know how to position or attack just keeps running. Leao is doing too extra atm and it's not helping matters, imagine him and zaniolo in one team 😂. Idk what Milan is cooking but it would be funny to watch, giroud would suffer. I pity him.
Jairo miranda
@semo33 Tatarusanu, Díaz, Dest, Messias, they would not even occupy a place on the Lazio bench. Anything else?.
F desimone
@ACMilanSydney Dest belongs in the MLS. Barcelona are praying Milan take him for any amount of money.
Adam Ali
@Paulmcg8 please make a tweet about the terrible defending from Sergio Dest ( AC Milan RB ) lazio's 2nd goal.
Znawca Footbolu
Serginio Dest ma umiejętności, szybkość, ale zawodzi głowa. Często widać u niego niepewność na boisku, jakby każdy mecz był dla niego pierwszym w zawodowej piłce. Okropny spadek, choć w Barcelonę też ciężko nazwać udanym epizodem w jego #włoskarobota #LazioMilan.
Bo omar
@semo33 Who the best players! Messias salad dest ballo Tata dest vrakxx pobega rebic origi merante Calabria gabbia! Tell me 😂 u have one of the worst bench.
Wendy Jemmett
[398] Re-run of Episode 162 The scope of outcomes of student-led patient Is all what it seems.
Olaide Olatundun
This Dest na another see things from Barcelona fans perspective now 😂😂😂 #LazioMilan #SerieA.
Adrian Heluszka
Sergino Dest - co ten gość robi na tym poziomie? Oczy krwawią, jak się na niego patrzy #włoskarobota.
Marc Coma i Puig
Hay que cambiar a Dest y Jr. Messias ya. No tienen nivel para el Milan #LaCasaDelFutbol.
Jahir Valencia
@usmntonly If Pulisic joins that means he could play with Sergino Dest in the same time.
Karlo Valverde
@josealealaimo Me parece o Pioli mando a Leao de 9 y le dejo a DEST TODA LA A DEST!!!!!!!!!!!.
Goat 🪄🇸🇳
Mais dest c'est du jamais vu … c'est un latéral petit qui c pas défendre il est lent pas de vision de jeu, pas d'implication offensive mais comment il a pu signer au Barca et au Milan ce bouffon.
Theo's Hair 🏆🇮🇹
@Giovanesta_ Dest is a fucking rightback tho, now he has to cover the whole left on his own including lw 😹.
Aaron Mooy
vous jure , Si on arrive à vendre Dest à Milan , braquage carrément . Mais vu ses perf , c'est sûr à 90% qu'ils ne vont pas le conserver . la sal0pe ricaine.
R4
Le colamos 20 millones al Milan o a cualquier otro equipo por Sergiño Skills Dest y habría que celebrarlo mínimamente como una supercopa de España.
Arek Maczuga
@DlugoszMarcin Ale ten Dest to przynajmniej miał pare udanych akcji do przodu, a taki wielki kapitan Calabria to jest po prostu dramat. Z przodu nie daje nic, z tyłu go odgrywają jak chcą.